As track season draws to a close, I'm starting to look forward to the upcoming cross country season. Even though we still have one more outdoor track meet, planning for cross country is already in the works. And even though I love track, after two seasons of being a multi athlete I am starting to long for the days when I only have to run one race per day. That's not all that's special about cross country though.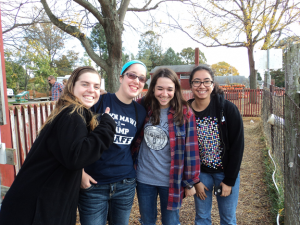 First, there is the nature of competition. I'm pretty sure that cross country is the only sport where you can get lost during competition. I've heard of teams getting lost on the way to or from games, but never during them. In cross country, where most of the race is run in the woods, without people around to point you in the right way, or, the responsibility falls on the athlete. Competitions take place in some of the prettiest places I have had the pleasure of visiting. Sometimes I wish there was more time after the race to get lost on your cool down and just admire how breathtaking some of these courses truly are. For example, our Seven Sisters competition last year took place on a course that passed by a horse stall. We were asked to not cheer for our teammates too close to the horses or they would get spooked. This does happen fairly frequently, that teammates will cheer for each other during the race, even though they are tired. Many courses loop around several times, so you get to see teammates that you don't necessarily run with and cheer for them. There's something about sharing a few strides, a grin, and a "keep it up" that motivates you more than any type of sideline cheering can. That shared moment, when you know the other person understands how tough the course is and how competitive the runners around you are, is something that translates much better in cross country than it does in track.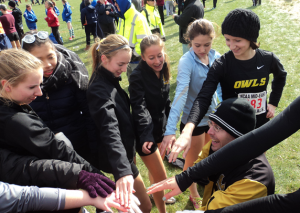 Second, there is the team. It's not just about how you treat each other on race day that counts; it's the other 6 days of the week. It's the mile repeat workout where you run until your legs are shaking and you just want to sit down, but your teammates drag you out on the cool down run after anyways and tell you stories about their days to distract you from the pain. It's Friday night dinners before meet days, when everyone is chowing down on pasta and chicken and buzzing about what pace they want to run so this can be their best race yet.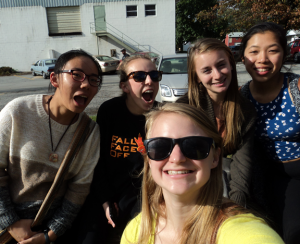 One of my favorite Friday night dinners has taken place in Massachusetts every year since I've been a freshman. This is the dinner before the Seven Sisters race. We leave early on Friday morning for the long drive to whatever Sister is hosting it that year. We usually watch an old school movie on the bus; one year it was the Sandlot, one year it was Bend it Like Beckham. Then we have our usual Friday night dinner, this time in an Italian restaurant somewhere in New England. Something interesting always happens at these dinners, because after spending 6 hours together in a bus we feel closer, and despite, or possibly because of the impending meet, there's a party-like air. There was the time that one of my teammates ordered the largest plate of pasta on the menu. Our coach doubted she would finish the whole thing, and was willing to back up his prediction with a cake. She ate the pasta and the cake.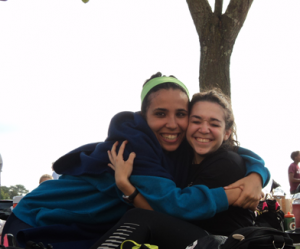 I'm so thankful for all of the opportunities that I have to share these special moments with my cross country team: to eat with them, laugh with them, sweat with them, and race with them. In cross country, I get to have my family out there on the course with me.